Millions of people will soon be writing down their New Year Resolutions. We might decide to eat healthier and exercise more, but will disciple making be a goal in 2015?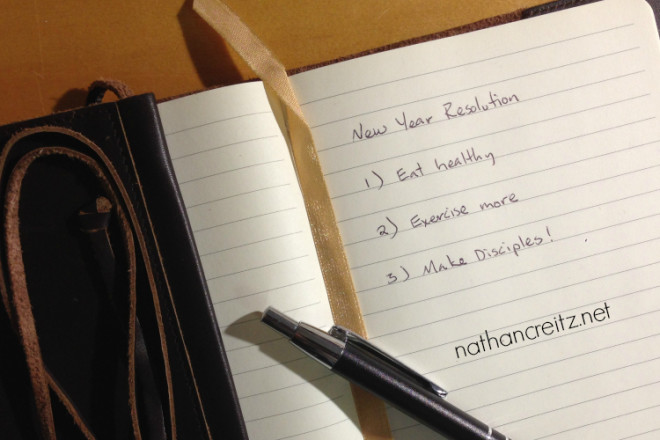 Making disciples is a spiritual exercise but that doesn't mean we shouldn't set goals and develop a strategy.
Satan has a strategy.
He has a disciple destroying strategy and it is extremely effective. He has a goal and that is to undermine the work of God.
Satan has been perfecting his strategy for millennia and he's using it on you. Today.